Cast & Crew: Dom DeLuise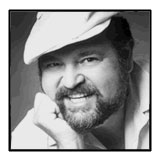 THE PRIEST
Dom DeLuise
www.domdeluise.com

was born in Brooklyn, New York, the son of John and Vincenza DeLuise. Dom graduated from New York's famed High School of Performing Arts. His first paying acting job was the role of "Bernie the Dog" in "Bernie's Christmas Wish." The young Dom spent his summers at the Cleveland Playhouse, appearing in productions like "Kiss me Kate," "Guys and Dolls," Hamlet," and "Stalag 17."
Dom's New York stage debut came in the off-Broadway production of "Little Mary Sunshine." While appearing in a summer production of "Summer & Smirk" in Provincetown, Massachusetts, Dom met his wife, actress Carol Arthur. After eight off-Broadway shows, Dom starred in the 1968 Broadway production of Neil Simon's "Last of the Red Hot Lovers." Broadway roles in "Here's Love" and "The Student Gypsy" soon followed.
His first television appearance was on the "Garry Moore Show," performing "Dominick the Great" with his good friend Ruth Buzzi. Dom's countless guest-star appearances on variety shows lead to Dom becoming a regular on "The Entertainers," with Carol Burnett and Bob Newhart. Dom soon found a love for television, enjoying twelve years on the "Dean Martin Show." Some of Dom's most memorable television appearances were guest hosting for Johnny Carson on the "Tonight Show." In 1968, Dom found himself hosting his own show on CBS, "The Dom DeLuise Variety Show," under the guiding hand of Jackie Gleason. Dom returned to TV as ABC hosted "Dom DeLuise and Friends" from 1983 to 1990.
Dom made his motion picture debut in 1964 in Sydney Lumet's "Fail Safe." Subsequent films included "The Glass Bottom Boat," "The Busybody," "What's So Bad About Feeling Good," "Norwood," and "Who is Harry Kellerman..." After Dom's hilarious role in "The Twelve Chairs," Mel Brooks included Dom in some of his best comedies including "Blazing Saddles," "Silent Movie," "History of the World - Part 1," "Spaceballs," and "Robin Hood, Men in Tights."
With Gene Wilder, Dom has appeared in "The Adventure of Sherlock Holmes' Smarter Brother," "The World's Greatest Lover," and "Haunted Honeymoon." Dom has also appeared in many films with his good friend Burt Reynolds: "Smokey and the Bandit II," "Cannonball Run I & II," "The Best Little Whorehouse in Texas," and Dom's personal favorite, "The End." Dom loved performing with Anne Bancroft, who wrote, directed and co-starred with him in "Fatso." Dom's work in "Fatso" was recognized with an Italian Film Acting Award, making his mother very happy.
Dom has been heard in many animated films, most notably, "All Dogs go to Heaven," with Burt Reynolds and Loni Anderson. Dom has received critical acclaim for his performance as "Jeremy the Crow" in the animated feature "The Secret of NIMH." Steven Spielberg cast Dom in his most famous animated role, that of "Tigar" in "An American Tail." Dom soon found himself as "Tigar" again in "An American Tail II," as well as in attractions at the Universal Studios Tour and Hollywood theme parks in Florida.
Dom made his motion picture directorial debut in 1979, starring with Suzanne Plechette, Jerry Reed, and Ozzie Davis in "Hot Stuff." Dom's love for theater didn't end with his Broadway experience. He has directed a number of productions in Jupiter, Florida including "Same Time Next Year," with Burt Reynolds and Carol Burnett; "Butterflies are Free;" "Answers" with Stockard Channing; "Brighton Beach Memoirs" with his son, Peter; and a musical, "Jump," starring his talented wife, Carol Arthur.
Not limiting himself to television, film, and theater, Dom has appeared at New York's Metropolitan Opera from 1990 to 1997 in "Die Fledermaus." He has also performed at the White house, entertaining Presidents Ford, Reagan, Bush, and Clinton. Dom has also become known as a best-selling author, writing two "Eat This" cookbooks, as well as his well-received children's books, "Charlie the Caterpillar," "Goldilocks," "King Bob's New Clothes," "Hansel & Gretel," and "The Nightingale."

· The Lion of Oz (1999)
· Baby Geniuses (1999) .... Lenny
· Cattle Call (1999)
· Wedding Band(1999) .... Priest
· Between the Sheets (1998)
· The Godson (1998) .... The Oddfather
· It's All About You (1998)
· The Good Bad Guy (1997) .... Judge
· Boys Will Be Boys (1997) .... Chef
· Red Line (1996) .... Jerry
· The Silence of the Hams (1994) .... Dr. Animal Cannibal Pizza
· Munchie Strikes Back (1994)
· Robin Hood: Men in Tights (1993) .... Don Giovanni
· Almost Pregnant (1992) .... Doctor Beckhard
· Driving Me Crazy (1992) .... Mr. B
· Loose Cannons (1990) .... Gutterman
· Going Bananas (1987) .... Big Bad Joe
· Spaceballs (1987) (voice) .... Pizza the Hutt
· A Taxi Driver in New York (1987)
· Haunted Honeymoon (1986) .... Aunt Kate
· Johnny Dangerously (1984) .... The Pope
· Cannonball Run II (1984) .... Victor & Captain Chaos
· The Best Little Whorehouse in Texas (1982) .... Melvin P Thorpe
· History of the World: Part I (1981) .... Julius Caesar
· Cannonball Run, The (1981) .... Victor & Captain Chaos
· Wholly Moses (1980) .... Shadrach
· Fatso (1980) .... Dominick DiNapoli
· The Last Married Couple in America (1980) .... Walter Holmes
· Smokey and the Bandit II (1980) .... Doc
· Hot Stuff (1979) .... Ernie Fortunato
· The Muppet Movie (1979) .... Bernie--the Hollywood Agent
· The End (1978) .... Marlon Borunki
· The Cheap Detective (1978) .... Pepe Damascus
· Sextette (1978) .... Dan Turner
· The World's Greatest Lover (1977) .... Zitz
· Silent Movie (1976) .... Dom Bell
· Sherlock Holmes' Smarter Brother (1975) .... Eduardo Gambetti
· Blazing Saddles (1974) .... Buddy Bizarre
· Every Little Crook and Nanny (1972) .... Azzecca
· Who Is Harry Kellerman... (1971) .... Irwin
· Twelve Chairs, The (1970) .... Father Fyodor
· Norwood (1970) What's So Bad About Feeling Good? (1968)
· The Busy Body (1967) .... Kurt Brock
· The Glass Bottom Boat (1966) .... Julius Pritter
· Diary of a Bachelor (1964) .... Marvin Rollins
· Fail-Safe (1964) .... Sergeant Collins
STARRING:

Dom DeLuise
Deborah Gibson
Mo Gaffney
Kelly Bishop
Suzanne Voltaire
Joey Scherr
Martin Guigui
Les Shenkel
Vinni Vella
Vinny DeToma

VT Congressman:
Bernie Sanders

Vitamin C
Jon Fishman*
*from Phish

Director/
Screenwriter
Martin Guigui

Producer
Bill Henne

Executive Producers
Chris Matonti
J D Matonti
Julia Coppola
Jack Honig

Exec. Post
Production Producer:
Robin Littlefield

Cinematographer
Massimo Zeri
Music Supervisor
Charlie Midnight
Post Production
Supervisor
Steve Bartlett